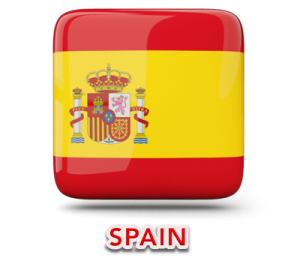 The traditional soccer ball has 32 panels representing every European country. For good reason, too, the sport is incredibly popular across the continent (and beyond). Soccer tours to Spain are among the most popular because of the international soccer powerhouse that is Spain. Apart from futbol being the national sport of the country, the renowned athletes from all over the world who come to play on some of Spain's most prestigious and talented squads gather the attention of fans worldwide.
Naturally, there are some household names that you'll come across that have inspired your kids to consider pursuing a soccer tour to Spain in the first place. In a past blog, we looked at the famed Cristiano Ronaldo, a star from Spanish club Real Madrid. Today we're going to check out his Argentinian counterpart who plays for Madrid's rival club FC Barcelona: Lionel Messi.
Things you should know:
Hat Trick Magician: A hat trick is one player scoring three goals in one match. Messi, while playing for Barcelona, has done this 30 times. That's a lot of goals.
Napkin Contract: When Messi was 13 years old, his father and he flew to Barcelona where the famous club was going to see him play. The club was apprehensive to go for a 13-year-old foreign player, but the technical secretary was so confident, he signed Messi's first contract on a restaurant napkin in December of 2000.
Keep Those Arms Down: After all that time, hype, international futbol drama, and napkin contracts, when Lionel Messi first took the field, he didn't last very long. Within 50 seconds of being on the pitch for the first time, he was red carded and removed from the match for elbowing.
Nose For The Goal: Lionel Messi is really good at scoring goals. In 2012 alone he scored 91 goals. No other player has done this. On top of that, he's won the European Golden Shoe award three times. That's the award for leading goal scorer in the league.
Soccer tours to Spain will most definitely feature athletes like Lionel Messi. He's certainly not the only name synonymous with Spanish soccer, but he's currently one of the biggest ones. Truly a testament that beginning the game while young and pursuing it against difficult forces pays off. Wherever you decide, follow the magic of soccer around the world and you'll find a vibrant community anywhere you roam.