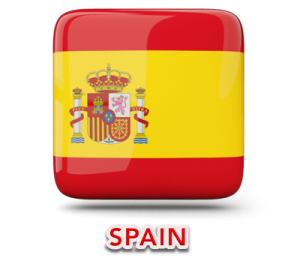 Love him or hate him, Cristiano Ronaldo is Spain's crown jewel. Leading Real Madrid to victory and scoring seemingly countless goals, he has taken over Soccer in Spain as we know it. While Messi fans may disagree, Ronaldo is certainly a player worth knowing. The following are some facts that you probably didn't know about this world class footballer.
Home Town Hero: Ronaldo was born on February 5, 1985 in Funchal, Portugal. His birth name is Cristiano Ronaldo dos Santos Aveiro.
Little Footballers: Ronaldo has three children. Cristano Jr. was born in 2010, and his twins Eva and Mateo were born in June of this year.
Kicking Records: He has scored more goals than any other player from Portugal. In 2014, he celebrated his 400th career goal.
Just Doing It: Ronaldo signed a lifetime endorsement deal with Nike in 2016. So, that's why he has you convinced to sport that iconic swish.
Soccer Star, Film Star: In 2015, a documentary about the footballer premiered in London. As you might guess, it was titled "Ronaldo."
Trophy Shelf: In January 2017, Ronaldo was named the Best FIFA Men's Player of 2016. He has also been honored as the FIFA World Player of the year, has received the Ballon d'Or and Golden Boot, among other awards
A Giving Heart: You may have heard about Ronaldo paying for a 9-year-old boy's treatment. He also sold his Golden Boot award for 1.5 million Euros to fund schools for children in Gaza.
Writing It Out: In 2007, Cristiano published an autobiography titled "Moments." Fans may be eager for a new one someday soon, documenting his recent life and career successes.
Fashionista: Ronaldo opened up a boutique in Portugal in 2006, called CR7. He opened up another boutique in Lisbon in 2008, selling jeans with leather pockets, diamond studded belts, and buckled loafers.
Fine Tuned Machine: The footballer is known for his speed an agility during soccer events, and his workout certainly has a part in that. He does 3,000 repetitions of ab exercises per day and lifts a combined total of 23,055 kgs per day.
With his speed, skills, and goal scoring numbers, Ronaldo has transformed the international soccer landscape. This player is certainly someone that many of the 25 million kids who play soccer around the world can look up to. Now we just have to watch to see what he does next.