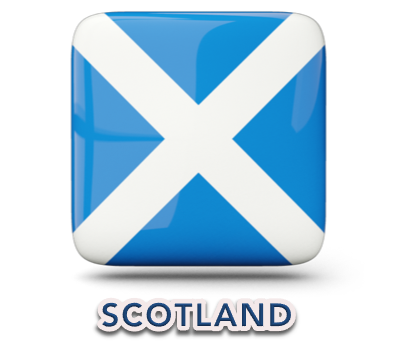 Scotland is proud to boast some of the oldest soccer teams, most passionate rivalries and of course the famous "Tartan Army" of supporters.
Scotland is the joint oldest national football team in the world, alongside England, whom they played in the world's first international football match in 1872. It can also lay claim to the oldest national trophy, the Scottish Cup, first contested in 1874. The Scottish Premier League is dominated by Glasgow rivals Celtic F.C. and Rangers F.C. There is nothing like the experience of an Old Firm match between the two in front of 60,000 fans!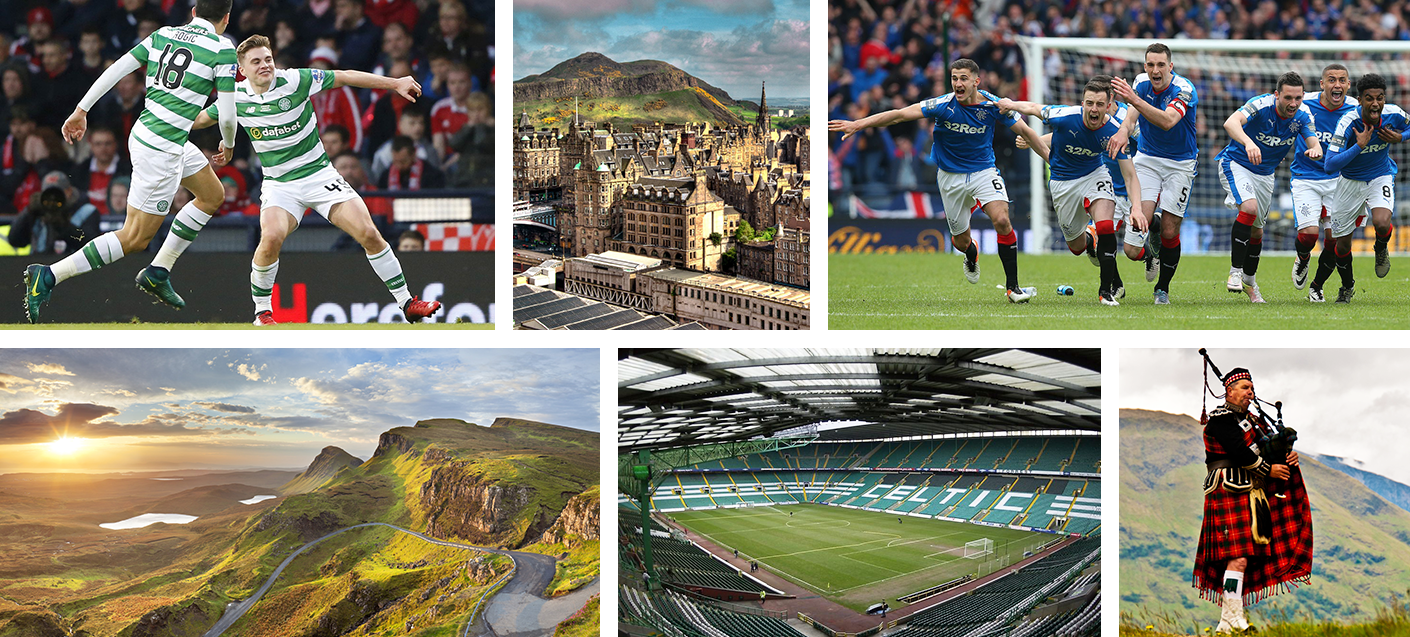 Typical Tour Options
Take a behind the scenes tour of the famous Glasgow stadiums: Celtic Park (Glasgow Celtic) or Ibrox Stadium (Glasgow Rangers)
Participate in an international tournament like the Loch Lomond Youth Soccer Festival in Stirling, or explore Scotland playing competitive friendly matches
Train with professional Scottish coaches, or use the excellent local facilities for a training camp
Relax and do some sightseeing in the beautiful cities of Edinburgh or Stirling, or tour the local distilleries to sample Scotland's national drink
Travel & Culture
The drama and sheer variety of Scotland's natural features never fails to impress visitors. This small country offers an amazing range of landscapes from the rolling hills of Dumfries and Galloway to the breathtaking peaks of the Cairngorms. Each of Scotland's six cities has a distinctive character of its own but all guarantee their visitors a vibrant mix of history, culture and entertainment. From the "Granite City" of Aberdeen with its spectacular architecture and fascinating history to the heritage capital of Stirling, the stage for some of the most significant events in the nation's history you are never short of things to do when you're not playing soccer!
I don't know where to start with regard to giving thanks! The service you gave leading up to the tour was excellent. The itinerary was perfect. I wouldn't have changed a thing. I guarantee you King's-Edgehill School will be repeat customers. Thanks again for everything you did to make this the trip of a lifetime for the boys!


Paul MacInnis, Coach, King's-Edgehill School Boys (Canada) - England / Scotland, Friendly Tour