WHY CHOOSE A GLOBAL TEAM EVENTS TOUR?
Global Team Events is a recognized market leader in sports travel, consistently delivering high quality tour programs to an array of unforgettable destinations around the world. We blend the perfect combination of sports, cultural and life experiences to create your once-in-a-lifetime tour.
Are you ready to take your soccer experience global?

TOUR TYPES
Individual Player Tours

Join our FC Global groups to train with the pros, play in Europe, and still have plenty of time for sightseeing, enjoying the beach and more. It's the ultimate family soccer vacation!
Team Tours

We build customized tours to suit the exact goals of YOUR team or club. Train at top clubs from around the world, compete in an international tournament or play friendly matches. On top of world class soccer, we include all the must-see sights of your chosen country.
TOUR HIGHLIGHTS
Train with the Pros

Including Real Madrid, Liverpool, Benfica, Hertha Berlin, Ajax and more! Stadium tours included.
International Tournaments
Play in Sweden's Gothia Cup, the world's largest youth soccer tournament with over 1,700 teams representing over 80 countries every year! Or take on other massive events like Spain's Donosti Cup, Italy's San Marino Cup and more!
Competitive Matches

Test your team against hand-picked opposition at friendly, welcoming clubs around the world!
Sightseeing

Experience all that Europe has to offer, whether it's the Colosseum in Rome or Buckingham Palace in London!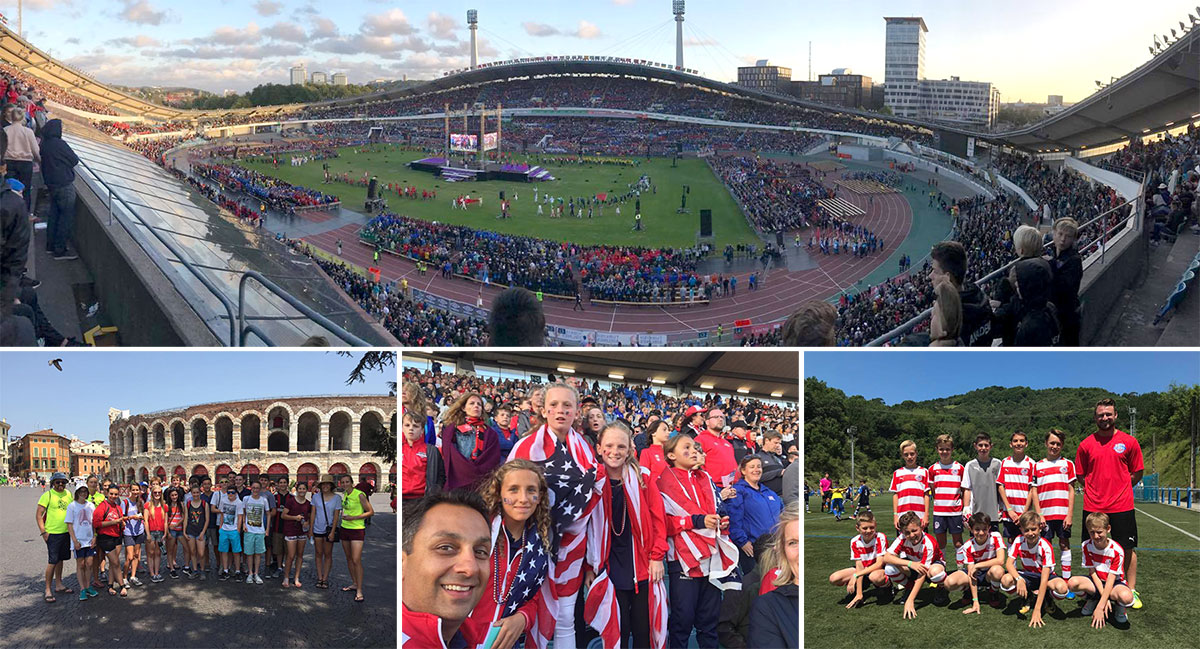 MESSAGE TO CLUBS & COACHES
•   Attract and retain talented players by adding an innovative element to your program.
•   See your players bond through the team building experience of traveling and competing overseas.
•   Plan an intensive team only experience, or an unforgettable team and family soccer vacation.
•   Ask YOUR coach, players and parents if an international tour is right for YOUR team!
OUR CORE VALUES
Commitment

We are committed to providing life changing experiences for players, coaches and families. We meticulously take care of all the details so you can focus on soccer and having fun!
Integrity
We only work with the best. We guarantee reliability and professionalism and demand it from all of our partners.
Respect

Experience and learn from other teams and cultures around the world.
Teamwork

Travel and play with your team, or come together with new teammates for a unique experience!
I really can't say enough about Global Team Travel or our trip to England. Our team and parents found the trip to be nothing but the absolute best experience of a lifetime. The football was amazing and the cultural aspects of the tour and interactions with the local population were outstanding. The parents and kids are still talking about the trip. When we take a team overseas again, Global Team Travel will be the only call we make.

- Andrew Galimi - Coach, Polska Norwalk U15 boys, Connecticut U.S.A
England Friendly Tour 2011