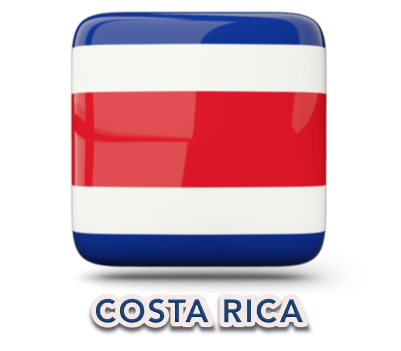 Over 350 boys and girls youth teams and over 50 professional teams make soccer the No. 1 sport in Costa Rica. In many Costa Rican families your professional team alliance is even more important than your political party alliance. Qualifying for three World Cup Finals in recent years has made the Costa Rican National Team the most successful team in Central America and truly put them on the world soccer map.

Typical Tour Options
Play top quality international matches against carefully picked opposition
Watch the famous Deportivo Saprissa, or "The Monster" as they are known to their fans, play live at their 24,000-seat "Monster Cave"
Experience all three major ecological regions in Costa Rica - rainforest, volcanoes and beaches
Take advantage of the fantastic climate and terrain with adventure activities like whitewater rafting, zip lining, and swimming in hot springs.
Travel & Culture
Costa Rica, or the "Rich Coast," is an area of incredible natural beauty and diversity. Enjoy the year-round tropical climate that is only a short plane ride away.
Often referred to as the Switzerland of Central America, the people of Costa Rica are known for their friendliness and peaceful nature. As well as the amazing natural beauty, experience traditional music and dances, and sample the delicious and healthy local cuisine, a blend of Native American, Spanish and African. Whether playing your matches, training, making the most of thrilling action and adventure activities, or simply relaxing on beautiful beaches, you will have the time of your life in Costa Rica!
The folks at Global Team Travel were great to work with and very flexible when it came to accommodating our group's needs. I really appreciated the way they devised an itinerary that was very balanced in terms of soccer, sightseeing and cultural experiences. For many of the players and adults in our group, it was the trip of a lifetime.