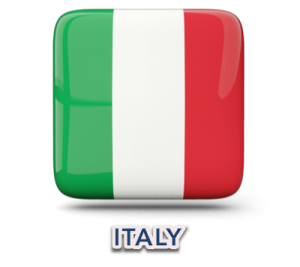 If you're a soccer enthusiast or haven't been living beneath a rock, there's no doubt you've heard the name Cristiano Ronaldo. Probably more times than you care to think about at this point. Still, he's one of the most popular names in the history of soccer, certainly in recent history. Portugal has played in six World Cups, four of which, Cristiano Ronaldo has been a part. He's force on the international pitch and in the club. But, he's jarring things loose now.
Well, soccer in Italy and around the world is getting shaken up lately. Cristiano Ronaldo, after playing soccer in Spain for Real Madrid for years, has transferred to Italian club Juventus. He's done it for a record-breaking transfer fee of 100 million Euros (about $117 million).
Ronaldo is 33 years old, which is fairly old to play soccer professionally, but with his performance and goal scoring, Juventus jumped at the chance. The very expensive chance. Ronaldo's goal scoring this past season alone with Real Madrid amounted to more than any Juventus player had tallied in the past 20 years. No small feat, Ronaldo has a nose for the goal.
This shock to the soccer world leaves Real Madrid in search of a striker with unprecedented shoes to fill in Ronaldo's stead. But, they have a hefty coin purse to do it with. In the past two years, the most expensive player transfers and acquisitions of all time have been trading hands. With Ronaldo gone and Real Madrid in need, the chances we'll see yet another absurdly expensive transfer isn't much of a stretch to think about.
It may be a gamble for Juventus but in a breakdown of the potential rewards, valid points have been made:
"Besides having acquired the potential of his on-field performance, the signing of such an iconic player can provide the unique opportunity of leveraging on Ronaldo's massive fan base, both from a communication and commercial perspective."
Translation: Cristiano Ronaldo comes with more than 300 million in social media following, his own brand, and his name on the back of a new jersey. Between soccer in Italy, branding, fanfare, and social media buzz, Ronaldo seems a good investment on their part. However, soccer can be a fickle universe to play in and only time will tell us the full story.