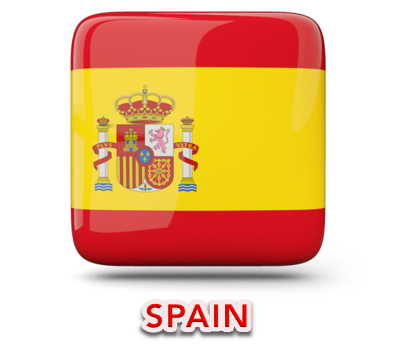 Home to some of the world's most famous teams, fervent fans and passionate population. Soccer, or Futbol to the Spanish is like a religion, such is the devotion expressed by the Spanish to their beloved sport.They are undoubtedly at the top of the World Soccer rankings as the current reigning World and European champions, having won the 2010 FIFA World Cup and 2008 UEFA European Football Championship.
Spain has a great history of soccer and between Barcelona and Real Madrid can boast two of the most successful teams in world soccer as well as one of the most highly regarded European leagues in La Liga.
Typical Tour Options
Go behind the scenes at some of the most famous stadiums in the world, like the Camp Nou, home of FC
Barcelona or the Santiago Bernabeu Stadium of Real Madrid.
Train with the pro's of Real Sociedad in the beautiful San Sebastian area of Northern Spain.
Play in international tournaments like the Donosti Cup, or tour Spain playing competitive friendly games.
Explore the amazing architecture and culture of cities like Madrid and Barcelona.
Travel & Culture
Spain is one of the most diverse and visually captivating countries of Europe. It has everything to offer; beautiful beaches, winding medieval streets, laid back sidewalk cafes and endless fascinating Spanish landscapes. While its regions are extraordinarily different on many levels, Spain as a whole boasts a multi-faceted cultural scene unlike any other. Famous for the warmth of both the people and the climate, it is one of the great Mediterranean destinations.
As a family we had a fantastic time in Spain. Global Team Travel has created an excellent opportunity for dedicated soccer players to play in a competitive environment and enjoy a multi-cultural experience. It truly was a lifetime experience for my daughter."